5 października 2020
Category:

Community News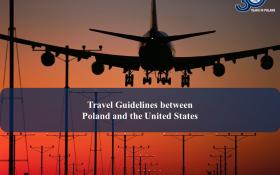 We would like to point out that travel between Poland and the United States is possible despite the global pandemic, keeping in mind certain conditions.
Travel to the U.S. from Poland
Non-U.S. citizens can travel to the United States with a National Interest Exception (NIE). Various visa categories can give you access to a NIE such as: senior-level managers and executives, specialized knowledge workers, or businesspeople providing substantial economic benefit to the United States. If you have a valid visa or ESTA, you should contact the U.S. Embassy in Poland at [email protected] to apply for your NIE.
Travel to Poland from the U.S.
Individuals who work in Poland or have temporary or permanent residence in Poland are able to enter the country and, in practice, have not been required to undergo quarantine.
Attached you will find a comprehensive guideline with links to the most current information and travel advisory information. Please refer to these official sites for the most accurate information.
Travel Guidelines between Poland and the United States.pdf