15 czerwca 2021
Category:

Community News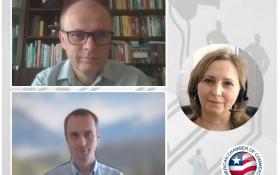 On June 16, the AmCham HR Committee discussed the topic of the European Whistleblower Protection Directive, passed in December 2019, to provide and promote a safe and secure way for persons to speak up about misconduct in their work environment.

All companies with more than 250 employees have until December 2021 to be compliant with the Directive. The new rules will require specific actions and additional duties from entrepreneurs to adapt to a new business environment.

Our speakers were from EY Poland, an AmCham member company, Mr. Mariusz Witalis, Forensics & Integrity Services, Partner, CESA Leader, and Mr. Jaroslaw Grzegorz, Forensic & Integrity Services, Associate Partner.

We have discussed the scope, requirements, and process for implementing the EU Whistleblowing Directive, including most common challenges, opportunities, risks, and interactions with whistleblowers.
Click here for presentation