14 czerwca 2021
Category:

Community News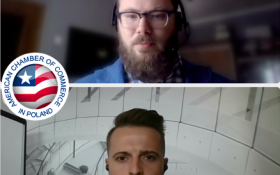 On June 15, the AmCham Agri, Food & FMCG Committee organized a meeting on the EU Single-Use Plastics Directive.
The EU aims at preventing and reducing the impact of certain plastic products on the environment; however, it also means that entrepreneurs will be obliged to adapt to a new business environment and cover the costs.

We have discussed the new fees' scope and new obligations, including appointing an authorized representative in another EU Member State and an Extended Producer Responsibility Strategy.

We want to thank our speakers Daniel Maryjosz and Łukasz Pamuła of PwC Polska, for their presentation and Malgorzata Skonieczna, Co-Chair, for moderating the session.
Click for here to download the presentation