24 czerwca 2021
Categories: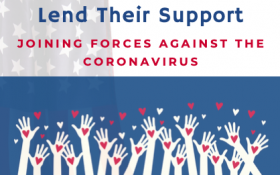 American investors in Poland have continuously been supporting the Polish economy, businesses, and local communities. During the last 16 months, we have seen the most consequential crisis of our times where all these organizations have risen to the challenge and, from the very beginning, have actively joined forces to support individuals affected by the pandemic. The value of the support lent by American companies since March 2020 exceeded PLN 200 million and keeps on growing.
Companies were sharing their resources and capabilities to support healthcare workers with personal protective equipment, deliver meals to hospitals, transfer funds, provide pro bono legal services and tools to help manage their business, provide platforms and advanced technology systems for both the government and business, as well as the education system. In addition, many employees have joined the campaign voluntarily, supporting health care personnel on the front line of the fight against the coronavirus. The volunteers were sewing masks, 3D printing visors, and supporting the local senior community.
"We are incredibly proud of our member companies. So many of them have supported communities from the start of the COVID-19 outbreak. Those ad hoc donations, including millions of meals for doctors and nurses, hand sanitizers, hundreds of thousands of facemasks – were critical and needed in the beginning. As the pandemic progressed, support has evolved where we have observed an adjustment in actual needs – not only in the assistance of the medical sector but also local communities, businesses, and even public institutions." said AmCham Chairman, Tony Housh
AmCham was gathering stories of our member companies throughout the pandemic period and sharing them with the business community and the government. The below list summarizes all the efforts taken from March 2020 until today.
We want to thank all our members for lending their support and sharing that information with us – your creativity and willingness to help every day inspire us to work together and win the fight against the coronavirus