5 czerwca 2023
Category:

Advocacy & Legal Updates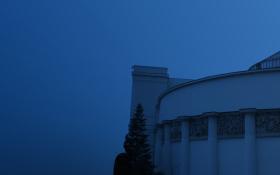 WRC (World Radiocommunication Conference) is an international conference organized by the International Telecommunication Union (ITU). It takes place every four years and brings together representatives from member states, the private sector, regulators, and other stakeholders to discuss and negotiate issues related to radio spectrum and radio frequency management worldwide.
During the WRC conference, decisions are made regarding the allocation of radio frequencies, establishment of technical standards, and regulations concerning the use of frequency bands for various telecommunications services, including satellite communications, television, radio, as well as mobile and broadband services.
WRC plays a significant role in the development and harmonization of telecommunications systems worldwide, as well as ensuring effective and efficient utilization of the limited resource of radio spectrum.
This year, the conference will take place in Dubai from November 20th to December 15th.
Ensuring access to appropriate frequency resources is an immensely important issue for many businesses operating in the broad ICT sector, particularly for telecommunications companies, IT firms, DTT operators, and equipment manufacturers. Utilizing internationally harmonized frequency ranges in business activities supports the development of the entire modern digital economy, which heavily relies on wireless solutions using the radio spectrum.
Due to its significant importance and impact on the regulatory system, as well as considering the interest of our member companies and the request from the Chancelary of the Prime Minister, AmCham has submitted its position paper.
In our position paper, we have addressed three main points of the WRC agenda, namely:
1.2: Regarding the frequency range of 6425-7125 MHz;

1.5: Concerning the frequency range of 470-694 MHz;

1.5/10: Regarding the frequency range of 902-928 MHz.
AmCham position paper on WRC is available here.