4 października 2022
Category:

Advocacy & Legal Updates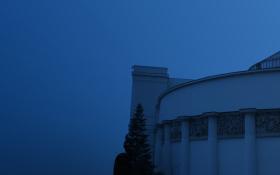 Windfall Tax
Due to the energy crisis in Poland and Europe, the Council of Ministers adopted the Act on special solutions for the protection of electricity consumers in 2023 in connection with the situation in the electricity market, which provides for, among others:
– freezing electricity prices to a specific consumption threshold (de facto a discount for lower consumption – 2MWh / year and 2.6 MWh / year for households. Energy consumption above this threshold results in charging a fee at higher rates),
– introduction of an energy allowance for households heating residential buildings with electricity,
– compensation scheme for trading and distribution companies.
Currently, the Act is awaiting the signature of the President of the Republic of Poland, Mr. Andrzej Duda.
The financing of the costs resulting from the Act will be covered by imposing a tax on windfall profits. Currently there are no decisions on the shape of the tax or any arrangements on which entities should be covered by it (i.e., whether energy companies, as planned within the EU or all economic entities in Poland).
Moreover, there are media reports that the tax in the broad formula proposed by the Ministry of State Assets will not be processed in Poland (all entrepreneurs operating in Poland who employ over 250 employees and have an annual net turnover from the sale of goods, products and services and from financial operations exceeding the PLN equivalent of EUR 50 million).
On Friday, September 30, a meeting of the Council of the European Union was also held, at which EU Member States agreed to introduce a mandatory temporary solidarity levy on the profits of companies operating in the oil, natural gas, coal, and refineries sectors. The solidarity contribution would be calculated based on taxable income, as determined by national tax laws in a tax year beginning in 2022 or 2023, that exceeds the 20% increase in average annual taxable income from 2018.
However, as long as we do not have an official project and the statements of the representatives of the Polish government are divergent, AmCham is active and works to develop the best solutions for business; energy needs and the interest of the public sector in Poland.
Today, on Wednesday, October 5, AmCham issued a position on the introduction of this tax to the President of the Republic of Poland Andrzej Duda, Prime Minister Mateusz Morawiecki, Deputy Prime Minister and Minister of State Assets Jacek Sasin, Minister of Finance Magdalena Rzeczkowska and Minister of Development and Technology Mr. Waldemar Buda.
You can find a copy of the letter here.
AmCham will also meet, within the GAP (Government Affairs People) group, with the Advisor to the President of the Republic of Poland, Mr. Zdzisław Sokal, to talk about windfall tax plans.