7 maja 2023
Category:

Community News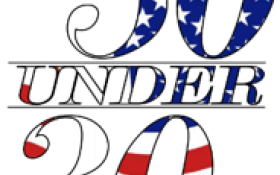 AmCham's 30 Under 30 Program is a leadership development program for 30 young leaders recruited from member companies. The program was launched in 2015 and has been very successful, with eight editions so far. 30 Under 30 is designed to connect professionals below the age of 30 with inspiring leaders in the AmCham Poland community who provide them with advice and guidance based on their careers and experiences.
Each year participants represent a wide range of industries and companies. They are a diverse mix of managers, analysts, lawyers, and specialists in various business areas. The group meets with speakers who cover topics ranging from Crisis Management through Building Networks to never-ending 'the right career path' discussions during the whole program. Participants are also invited to attend general AmCham events, such as our Business Mixers and the 4th of July Picnic.
Recruitment for the 9th edition is now OPEN!
A successful candidate must:
Be employed by an AmCham member company at the time of the recruitment and remain employed by an AmCham Member Company through the course of the program.

Have at least 3 years of professional experience

Be under 30 years of age on September 1, 2023

Be fluent in Polish and English
Send your applications to Mateusz Jurczyk ([email protected]) by June 2, 2023. Each application must contain:
Essay of interest or short video

Letter of recommendation from AmCham Member Company

CV and photo
We are accepting 2 applications per company. For more details, refer HERE or contact:
Mateusz Jurczyk
Branch Director Kraków & Katowice