5 kwietnia 2020
Category:

Business & Economics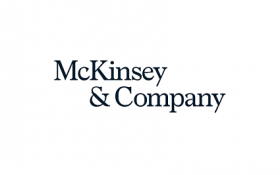 The coronavirus outbreak is first and foremost a human tragedy, affecting hundreds of thousands of people. It is also having a growing impact on the global economy. McKinsey & Company prepared an article intended to provide business leaders with a perspective on the evolving situation and implications for their companies.
Since the outbreak is moving quickly, the article is being updated regularly. The latest version can be found here: https://www.mckinsey.com/business-functions/risk/our-insights/covid-19-implications-for-business
McKinsey presents a call to act across five stages, leading from the crisis of today to the next normal that will emerge after the battle against coronavirus has been won: Resolve, Resilience, Return, Reimagination, and Reform.
Collectively, these five stages represent the imperative of our time: the battle against COVID-19 is one that leaders today must win if we are to find an economically and socially viable path to the next normal.
To avoid permanent damage to our livelihoods, we need to find ways to "timebox" this event: we must think about how to suppress the virus and shorten the duration of the economic shock. To aid decision makers, McKinsey has developed scenarios, based on three likely paths for the spread of the virus and the public health response, and three potential levels of effectiveness for governmental economic response.
Amid the chaos and all the incoming advice, it's hard to know exactly what leaders should do today. McKinsey suggests to focus their time on four areas:
· Support and protect employees in this brave new world.
· Monitor leading indicators of how and where the pandemic is evolving and conduct scenario planning using both epidemiological and economic inputs.
· Think about the next horizons of COVID-19.
· Evolve the nerve center to plan for the next phase.
Check the full article here: https://www.mckinsey.com/business-functions/risk/our-insights/covid-19-implications-for-business