21 czerwca 2020
Category:

Community News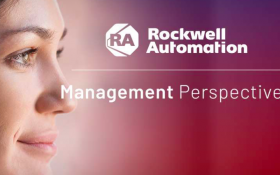 Never have we seen the world so quickly change. Are you looking for more ways to become more flexible?
Speakers Łukasz Niesłuchowski, Rockwell Automation, and Vitalii Onoshko, from EY, will talk about how to achieve greater flexibility in your manufacturing, to create a seamless flow from need to delivery, decision to implementation and challenge to solution.
Learn how to replace rigid and static operating models with levels of control and responsiveness never previously possible.
Join this webinar on Wednesday, July 1, 1:00 – 1:45 p.m., to learn about:
> Where to start your journey to a more flexible system
> 5 areas you must address
> How to go live, and scale, fast
Register directly HERE