15 lipca 2019
Category:

Opportunities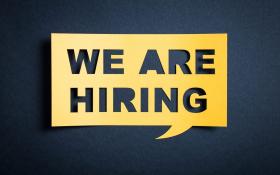 The American Chamber of Commerce in Poland seeks a part-time
Back Office Manager
The ideal candidate will be highly mature, experienced and trust-worthy. They should be a strong team-player and should enjoy working in a friendly atmosphere with a small team. This could be a retired accountant or HR professional or someone on maternity leave.
Responsibilities include:
Processing invoices and documents; issuing invoices

Liaising with staff and accounting firm on ad hoc issues

On-line bank payments

Preparing monthly management reports

Cash flow management between several bank accounts

Optimizing currency exchange transactions

Optimizing bank deposits and fees

Advising the Director on HR and financial matters

Archive management

Equipment leasing management
Annual projects include:
Annual audit preparation and oversight

Document preparation for tax filings

Preparing annual budget
Skills required:
Proficiency in using Excel spreadsheets

Workable English and Polish

Basic understanding of Polish HR and accounting practices
AmCham is a dynamic organization that provides a friendly, cooperative atmosphere for work. The job will be in direct cooperation with and reporting to the Managing Director. All applications should be submitted to [email protected] by August 12, at which time they will be reviewed.