24 października 2021
Category:

Community News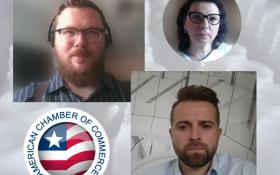 On October 5, the AmCham Agri, Food & FMCG, as well as Industry Committees, have organized a meeting on the implementation of national law – new obligations and fees related to EU waste packaging.

Our speakers were Managers from PwC Polska, an AmCham member company, Daniel Maryjosz, and Łukasz Pamuła. We discussed the degree of implementation of the new law, proposals for national legislation, new obligations, and fees, including the Plastics Directive, the Extended Producer Responsibility, and the ROP strategy. The participants agreed that the regulator should not focus only on fees being implemented but also offer incentives for all shareholders to make the law transparent and effective.