25 lipca 2022
Category:

Advocacy & Legal Updates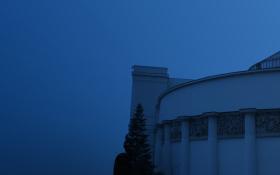 The Ministry of Culture and National Heritage conducted public consultations on the draft act amending the act on copyright, related rights, and other acts.
This project intends to implement into the Polish legal system the provisions of Directive (EU) 2019/789 and 2019/790 of the European Parliament and of the Council on copyright applicable to certain online transmissions conducted by radio and television organizations and to re-broadcasting of television and radio programs; and copyright in the Digital Single Market.
Both directives will be implemented through introductions provisions regarding e.g.:
introduction of the country of origin principle for the exercise of copyright and related rights by radio and television organizations in connection with the provision of additional online services;

unifying the licensing rules for rebroadcasting services regardless of the technology used;

regulating the situation of broadcasting radio and television programs made available by direct introduction;

introduction of new forms of fair use in copyright (text and data mining) and modification of some already existing ones (use of works in teaching activities and reproduction of works in order to preserve cultural heritage);

modification of the rules for the use of non-commercially available works (fair use, extended collective licenses);

introducing measures to facilitate the licensing of works made available through video-on-demand services;

introduction of a new related law for press publishers to use their press publications online;

introducing additional remuneration for authors and performers of audiovisual work for making it available on the Internet, introducing an obligation of transparency in contractual relations between the rightsholders and users, modification of the best-selling clause.
AmCham shared the comments received from its member companies during the public consultations with the Ministry. In our letter, we appealed for cooperation between the Ministry and AmCham members in further stages of this project, so that the implementation of the Directive on copyright in the Digital Single Market to the Polish legal system could serve the competitiveness, and support the innovations of the Polish economy in the best way.
AmCham member companies' comments submitted to the project are available here.