13 kwietnia 2020
Category:

Community News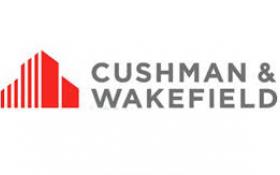 Cushman & Wakefield has formed the Recovery Readiness Task Force (RRTF) to lead the development of best practices to prepare clients for post-COVID-19 recovery and the eventual return to the workplace. Additionally, Cushman & Wakefield has launched a new office design concept www.SixFeetOffice.com, showcasing a new social distancing program developed by the firm and being piloted in The Netherlands.
Shortly, the RRTF will be releasing a toolkit for tenants and landlords to use as they begin planning the transition back to the workplace. This effort will build on best practices from Cushman & Wakefield's experience in China, where the firm is already moving 10,000 companies and nearly a million workers back into more than 1,000 buildings through a joint venture with Vanke Service.
In addition, the RRTF will be focused on developing new products and solutions to help commercial landlords and tenants manage social distancing, including the new design concept "Six Feet Office," which is currently being tested at Cushman & Wakefield's Amsterdam office. Additional features include tangible products like clear shields between workstations and a set of simple and workable agreements and rules of conduct that place employee health and safety at the forefront of office culture.
For more information click here