31 maja 2020
Category:

Community News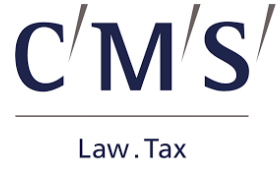 CMS took second place in the ranking of the most desirable employers among law firms in Poland in the latest survey of the European Law Students Association ELSA Poland. At the same time, students taking part in this year's edition of the survey cited CMS as one of the three most recognisable law firms on the Polish market.
Both rankings are part of the "Students of Law in Poland" survey, which shows preferences as regards the choice of education and future career path. It has been carried out cyclically since 2002 by ELSA Poland association. This year's ranking is based on the opinions of over 1300 students from 20 faculties of law from all over Poland.
Thanks to fantastic lawyers we can offer our clients the highest quality of legal services. That is why we are very keen to attract ambitious, law-loving and business-interested young people who see their professional development here in CMS. We are very pleased with the choice of law students, who have once again chosen CMS as their preferred place of work. This result also reflects our commitment to continue to create the best possible conditions for our lawyers, both in terms of gaining legal knowledge, work atmosphere, and opportunities for development and promotion., says Andrzej Pośniak, CMS Poland Managing Partner.
For several years now, CMS law firm has been the leader of rankings which analyse employment preferences in the legal market. Our recognition among Polish law firms has increased by 10% as compared to the previous year, which resulted in our promotion to third position from seventh place. We were similarly promoted in the ranking of the most desirable work places – in this case from the third to the second position.