12 lipca 2023
Category:

Advocacy & Legal Updates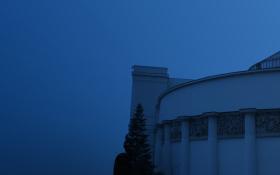 The American Chamber of Commerce (AmCham) has issued a position paper regarding the proposed changes to the Pharmaceutical Law Act, which was accepted in the first reading by the Parliamentary Committee on Public Finance and the Committee on Economy and Development on July 11th. The content of the proposed changes is available at the following link. As of July 13th, the second reading of the project has been scheduled.
The project envisages significant and concerning changes to the functioning principles of the pharmacy market. It includes, among other things, the explicit prohibition of taking control over entities operating public pharmacies, as stipulated in Article 99 of the Pharmaceutical Law Act. At the same time, the Provincial Pharmaceutical Inspectors would be obliged to revoke permits for operating a pharmacy for entities over which such a takeover of control would occur. The project also provides for the mandatory imposition of a financial penalty on the entity taking control. If adopted, the proposed changes would effectively exclude the possibility of any ownership changes in capital companies operating pharmacies, constituting a blatant violation of the freedom to conduct business.
AmCham's position also highlights the procedural form of the proposed changes in the Sejm. The changes are intended to be introduced through the Act amending the Act on State-Guaranteed Export Insurance and certain other acts (Parliamentary Print No. 3458). However, the project submitted to the Sejm on July 3rd did not mention this. Only on July 11th, during the proceedings of the Parliamentary Committee on Public Finance and the Committee on Economy and Development, Amendment No. 3 was submitted, including the abovementioned changes. The content included in the submitted amendment should be evaluated by the Parliamentary Health Committee, which was also working on the project of the so-called Major Amendment to the Reimbursement Act (DNUR) on the same day. Furthermore, within the DNUR project, a change to the same editorial unit of the Pharmaceutical Law Act (Article 103) is foreseen, to which part of the planned provisions of the discussed amendment will be added. The mere fact of parallel changes to the same provision of the normative act by two different laws constitutes a significant violation of legislative practice, which the Parliamentary Legislative Bureau unsuccessfully pointed out during yesterday's meeting of the Parliamentary Committee on Public Finance and the Committee on Economy and Development.
Taking this into account, AmCham has called for intervention and support in maintaining the status quo regarding the functioning of the pharmacy market, the withdrawal of further proceedings on this amendment, and further actions to improve the quality of the legislative process in Poland and the development of an attractive, predictable, and stable business environment for investors.
AmCham position paper is available here.