8 lipca 2020
Category:

Community News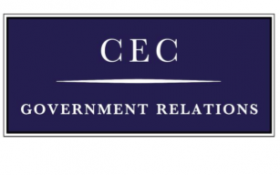 AmCham Member – CEC Government Relations – invites to the webinar that will take place on Monday, July 13, 16:00
Polish Presidential Election – an immediate analysis & results overview
To take part in the webinar register directly here.
Poland votes in the second round of the Presidential Election on Sunday 12th July, choosing between incumbent President Andrzej Duda, and the opposition candidate and current Mayor of Warsaw Rafał Trzaskowski. Join us on Monday 13th July at 16:00 CEST for an immediate analysis and overview of the result, and the political, foreign policy and business impact of Poland's choice.
In this hour-long Webinar we will discuss:
– Political dynamics after the election (15 minutes)
– Regulatory and business impact of the vote (15 minutes)
– Foreign affairs in the new Presidential term (15 minutes)
– Questions & Discussion (20 minutes)
Speakers:
Marek Matraszek – Chairman, @CECGR
Marek is Chairman of CEC. Born in the UK, he studied at Magdalen College, Oxford, obtaining a B.A. in Philosophy, Politics and Economics in 1984 and an M. Phil in Russian and East European Studies in 1987. He specialises in designing and implementing strategic communications and lobbying campaigns for multinationals.
Michał Koczalski – Managing Partner, @CECGR
Michał is the Managing Partner at CEC's Warsaw office, focusing on advising, building and executing corporate public affairs strategies, especially in the energy and environmental sectors.
Stanisław Pietrzak – Head of Intelligence, @CECGR
Stanisław is Head of Intelligence in the Warsaw office, overseeing our CEC Briefs and Analyses services. He updates clients on day-to-day political developments and provides analytical support for Regulatory Impact Assessment projects and stakeholder engagement strategies.
Jarosław Bełdowski – President, Polish Institute of Economic Thought
Jarosław is a lawyer with extensive experience in the financial sector and its legal and regulatory environment. Until March 2014 he was the First Vice-President of the Polish State Development Bank, and currently is Adjunct Professor at the Warsaw School of Economics. He has also worked as a consultant to the World Bank.