15 września 2021
Category:

Community News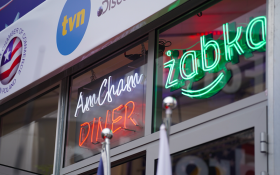 The 30th Economic Forum in Karpacz was an opportunity to exchange views on the contemporary economic world. During this year's forum, representatives of business together with public administration, local authorities, and scientists discussed the most important problems and challenges they are facing in the new post-pandemic reality.
Despite high uncertainty and new risks associated with the pandemic, the global economy is on the path of growth, although its pace is exposed to various inhibiting factors. Among the most important are the labor market and the new formula for employer-employee relations re-shapes the labor market. Today, the labor market is becoming a global marketplace where Polish companies are also competing globally for the best talent, because wage arbitrage is no longer an attraction in the Polish market.
The discussions echoed the awareness of the climate change and its impact on companies' environmental issues. Moreover, many speeches discussed the influence of ESG on the future strategies of companies and their goals, signaling the importance of environmental strategy and policy, social responsibility including relations with stakeholders in the market, working conditions, and quality policies, as well as the relevance of corporate governance.
The disputants have stressed the importance of the inevitable increases in energy costs. However, the problem of rising energy prices is not only felt by Polish consumers. All of Europe is struggling with it, mainly due to the increased demand from companies and individual consumers after lockdowns – the cost component of energy in the product is increasing.
In case of local conditions of doing business, the issues of legislation in Poland were most frequently raised. It was emphasized that stability of the regulatory system should be guaranteed by predictability and equal interpretation of legal regulations.
On the part of public administration, the topic of public-private partnership appeared in many speeches. This issue was given a particularly high priority in relation to transport and energy infrastructure, communication, cyber security, energy production and transport services, housing and urban revitalization, water and sewage management, and waste management.
Pandemic has accelerated the already ongoing processes of change in supply chains. Widespread digitization, regulations aimed to protecting the environment, and consumer attitudes created pressure for change. The COVID-19 pandemic demonstrated weaknesses in the global system. Security of supply, which is critical for continuity of operations, has forced multiple enterprises to reconfigure and redefine of their supply chains and shorten the distance between business partners.