8 października 2019
Category:

Community News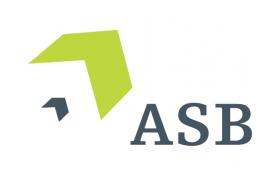 The ASB office in Warsaw won the Office Superstar 2019 prize, at the same time being recognized as the best office in Poland in the BPO/SSC category, according to the CBRE competition.
This is the third time Office Superstar 2019 has been held. The prestigious competition promotes organizations that perceive their offices not only as workplaces, but also create a friendly and comfortable space for their employees.
Our office is located in the heart of Warsaw, in the Skylight building, which is part of the Złote Tarasy complex. The office space has been designed to consistently connect the impressive reception area and conference rooms with individual or teamwork zones. To provide employees with the most comfortable working conditions, we focused on systems with high sound insulation, using stylish panels and soundproofing walls that not only absorb sound but also beautifully decorate the office. In open spaces, we've placed booths and modular rooms from Mikomax, providing employees with a place for private telephone conversations or quick ad hoc meetings. The social rooms equipped with the latest household appliances are the most popular. Employees meet for coffee here, have lunch together, celebrate their birthdays and other private occasions – this undoubtedly promotes integration and strengthens relationships. The entire office is maintained in a modern style, and the materials used to develop the office space are of the highest quality.
The working comfort of ASB employees has always been of great importance to us, that is why we are very glad that our effort has been noticed and appreciated.