15 listopada 2022
Category:

Advocacy & Legal Updates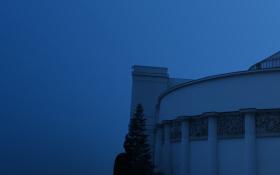 The Parliamentary Committee on Digitization, Innovation, and Modern Technologies proposed significant changes to the Polish Trade Union Act that will affect all companies using innovative technologies as part of their operations. According to the amendment – the employer is obligated to provide, at the request of the company's trade union organization, information on the parameters, rules, and instructions on which the algorithms or artificial intelligence systems are based. This, in turn affects decision-making and may affect working and pay conditions, access to and retention of employment, including profiling.
The proposed amendment aims to adapt the act to today's changing technological realities. According to the presented justification – employees may never meet their supervisor – in some situations, the supervisor is even on a different continent. Their work is supervised, regulated, and assessed by algorithms, often using the mechanisms of so-called artificial intelligence. This creates situations where the employee does not know the work standards that are applied to them, or the criteria by which they are assessed – so they work harder and harder, fearing losing part of their salary or being dismissed from work. Such information asymmetry is conducive to exploitation and bypassing the Labor Code's provisions. The proposed regulation would allow trade unions to check what standards apply in the workplace.
Nevertheless, the European Union is working on a directive to improve working conditions through online platforms, which broadly deals with the discussed issue, contrary to the proposed draft act. This draft does not sufficiently specify what data would be transferred and does not consider the protection of businesses' sensitive information.
Considering the importance of the legal changes for employers operating in Poland, AmCham sent its position paper to the Parliamentary Committee on Digitization, Innovation and Modern Technologies.
The draft act is currently at the stage before the 1st reading in the Parliamentary Committees.