11 maja 2023
Category:

Advocacy & Legal Updates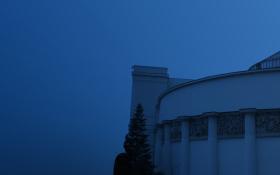 AmCham has issued a position paper to the Senate Committee on Infrastructure regarding the currently processed amendment to the Road Traffic Act aimed at enhancing safety in the passenger transport market.
The AmCham companies support the proposed legislation and regulations aimed at increasing safety for passengers. However, we would like to request the Senate Committee on Infrastructure to consider the necessity of introducing a requirement for foreign drivers (including those from European Union countries) providing transportation services in Poland to possess a Polish driver's license.
According to the current legal regulations, a foreigner who has been residing in the territory of the Republic of Poland for at least 185 days may apply for the exchange of a foreign driver's license. Introducing a requirement for possessing a Polish driver's license would significantly limit the access of foreigners to employment opportunities in this field and would have an impact on the economic situation of companies and consumers.
The passenger transport market already experiences a shortage of drivers. It is important to note that the majority of drivers in Poland are foreigners, especially from Ukraine, which allows individuals coming from that country to find employment quickly and means of livelihood, which is crucial in the current challenging situation caused by the war.
The proposed legislation already includes, among other things, the requirement for personal verification of drivers and the verification of various driver documents, including identification documents, driver's licenses, certificates of no criminal record, photographs, and real-time identity verification of the driver.
The AmCham supports these proposed solutions, as they will undoubtedly contribute to enhancing safety during service provision. However, we express concerns that the additional requirement of possessing a Polish driver's license may not further improve safety and could have a negative impact on the market, consumers, and employment opportunities for foreigners.
However, it is crucial from the perspective of conducting business activities in Poland that the proposal to introduce the requirement of possessing a Polish driver's license was introduced at the stage of the third reading in the Sejm and was not consulted with entrepreneurs. Our member companies are committed to enhancing safety and are open to dialogue aimed at finding the best possible solutions. With this in mind, we have drawn attention to the quality of legislation and the lack of an assessment of the potential negative impact on the situation of entrepreneurs and employees, as well as the ability of companies to quickly adapt to new obligations.
Currently, on May 11, 2023, the Senate has introduced amendments to the bill, including exempting foreigners from the obligation to possess a Polish driver's license if they come from EU, EEA, and Ukraine.
AmCham position is available here.