9 lutego 2021
Category:

Community News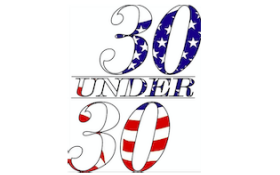 Since 2015, this time of the year, we announced the launch of the next edition of the 30 Under 30 program: a leadership development program for 30 young leaders recruited from AmCham member companies.
Successful six editions helped 180 young professionals to develop their skills. Many of them become well-recognized members of the AmCham community.
Starting the recruitment process in January 2020, nobody expected that this would be the first fully online edition. No matter the difficulties and limitations, we successfully run the whole program. Read 30 Under 30 6th Edition summary HERE
Unfortunately, one of the programs' goals – building strong connections between the participants and the rest of the AmCham community – has not been fully reached.
For that reason, we decided to modify the program timing and move the launch of the seventh edition to September 2021, hoping that we will be able to come back with face to face meeting, combined with some online elements.
The program will now be organized in 'September-to-June' mode. The recruitment process is planned for June/July 2021. All the dates, rules and criteria will be announced in May 2021.
For any additional information contact:
Mateusz Jurczyk
Branch Director Kraków & Katowice
+48 690 057 660