1 grudnia 2022
Category:

Advocacy & Legal Updates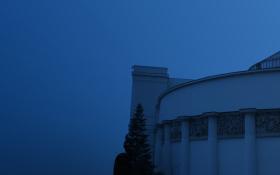 AmCham in partnership with the UN Global Compact, organized the "Energy Day Forum" on October 6, 2022, which was devoted to the energy sector, the current energy crisis in Europe and Poland, and the challenges facing entrepreneurs.
The public sector's representatives attended the meeting, including the Ministry of Finance; Ministry of Climate and Environment; Ministry of Development and Technology; Polish Investment and Trade Agency; Polish Development Fund; US Ambassador to Poland, Mr. Mark Brzezinski, and representatives of AmCham member companies.
During the panel discussions organized as part of the "Energy Day Forum", many topics related to the energy sector were raised. Based on these topics, AmCham prepared a document with postulates and recommendations and submitted it to the Minister of Climate and Environment, Ms. Anna Moskwa, the Minister of Development and Technology, Mr. Waldemar Buda, and other representatives of ministries who took part in the conference.
In AmCham's opinion, implementing these postulates and recommendations can help secure Poland's energy needs, independence, and greater resistance to future crises. This is particularly important when considering the energy crisis caused by the war in Ukraine, and the resulting threats to the Polish economy and entrepreneurs operating in Poland.
The document with AmCham's postulates and recommendations after the Energy Day Forum can be found here.