6 czerwca 2023
Category:

Advocacy & Legal Updates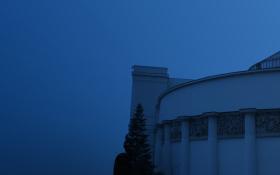 The American Chamber of Commerce in Poland (AmCham) represents American investors and its mission is to shape an attractive business environment for foreign investors, enabling Poland to continue its dynamic development, attract investment, and support the expansion of companies already operating in the Polish market.
Currently, there are 1,576 businesses in Poland owned by American entities. These companies have invested $26 billion, and the value of their assets is estimated at nearly $59 billion. In recent years, the presence of American businesses has been continuously growing, with new companies emerging in sectors such as energy, logistics, business services, and information technology. Additionally, many projects are financed through reinvested profits, contributing to the development of shared service centers and other ventures. Poland is a key location for American businesses in Central and Eastern Europe, with some industries seeing all American investment projects in the region being concentrated in Poland. American investors are also responsible for creating 327,000 jobs in Poland, with over 90% of them being employment contracts.
American companies have supported Poland during challenging times, such as the COVID-19 pandemic and the situation in Ukraine. Poland is a highly important market for the United States, and the partnership between the two countries is crucial for continued dynamic growth, security, and the promotion of democratic values.
The upcoming parliamentary elections are a time when political parties prepare their programs and set goals that define the needs of the economy. Poland is currently facing difficulties resulting from the COVID-19 pandemic, ongoing military actions on its eastern border, and the resulting energy and humanitarian crisis, along with increased needs to ensure the safety of millions of refugees. While these circumstances are negative in nature, they also present numerous opportunities. Supporting the reconstruction of Ukraine, shortening supply chains, developing green energy sources, and nuclear energy in Poland all offer prospects for further dynamic economic growth and closing the gap with Western European countries.
In light of the above, AmCham has prepared postulates that reflect the needs of foreign investors and whose implementation is crucial for the further development of our country. The document presenting these postulates is available here.