25 marca 2020
Category:

Community News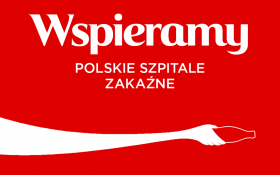 In this unprecedented and trying time, AmCham member companies have taken it upon themselves to assist the patients and healthcare workers in the fight against Coronavirus. AmCham is fortunate to support these and our many other members and we look forward to assisting them in the future.
Coca-Cola delivered water and beverages to all 21 infectious hospitals in Poland.

Marriott Hotel delivered detergents and cleaning supplies to patients of MSWiA hospital in Warsaw.

Uber supports the employees of Polish healthcare by offering 10 000 free cars for doctors and nurses from Warsaw, Kraków, Poznań, Łódź, and Śląsk.

Rodowita z Roztocza has donated water to all hospitals in the Lubelskie region (where the bottling plant is located) that have been set up to treat patients with COVID-19.

TMF Poland will be supporting Szpital Zakaźny in Chorzów. Currently, they are discussing the needs of the hospital so that they can deliver the most suitable items.

XEOS handed over PPE and disinfectants to the local emergency station from Środa Śląska.

Cargill supported 3 local hospitals in Poland with the amount of 60.000 PLN to be used for the purchase of protection equipment.

Direct Communications redirected their office fresh fruit deliveries to a few local hospitals in Warsaw.